Dental Crowns in Okotoks - Dentist in Okotoks - Dr. Scott Gallup
Dental crowns are also referred to as "dental caps" as they "cap" individual damaged teeth. Dr. Scott Gallup uses crowns to improve both the appearance and health of patient's smiles. A dental crown is cemented into place and acts as an encasement for natural teeth that require fortification. Crowns are fabricated in a lab and are formed from models, created based on dental impressions. The fact that the end-result of the crown is an accurate replica of the tooth, in terms of shape, size and position, ensures a comfortable fit and a natural feeling bite.
A dental crown can be useful if you are suffering from chipped, crooked, discoloured, decaying or broken teeth. Dental crowning is a viable treatment option for gaining a strong, natural-looking and beautiful smile. Crowns can be created of materials like porcelain, ceramic or even gold alloy. If you are not sure which material will be best for your crown, our staff will be more than happy to elaborate. 

As always, please feel free to contact our Okotoks Dentist, or book an appointment here!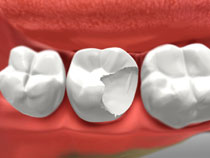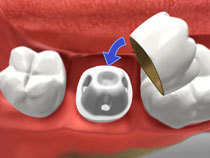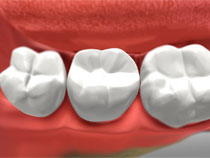 Last Updated On
2021-10-25